animal crossing: new horizons_
Animal Crossing: New Horizons is a game that brings people together and enables them to play their way and shape an island according to their personality. At the same time, it lets people share moments, discoveries and creations with other players.
This campaign promotes the emotional connection provided by the game, through the story of two players, Filomena Cautela and Nuno Markl, famous Portuguese characters and friends in real life. We show how Animal Crossing stimulates a range of emotions: they laugh, find surprises, create, execute the most ordinary tasks but, above all, connect. More than sharing moments, they share their world, a world full of fun and enjoyable moments, in a time people were forced to stay apart due to the pandemic.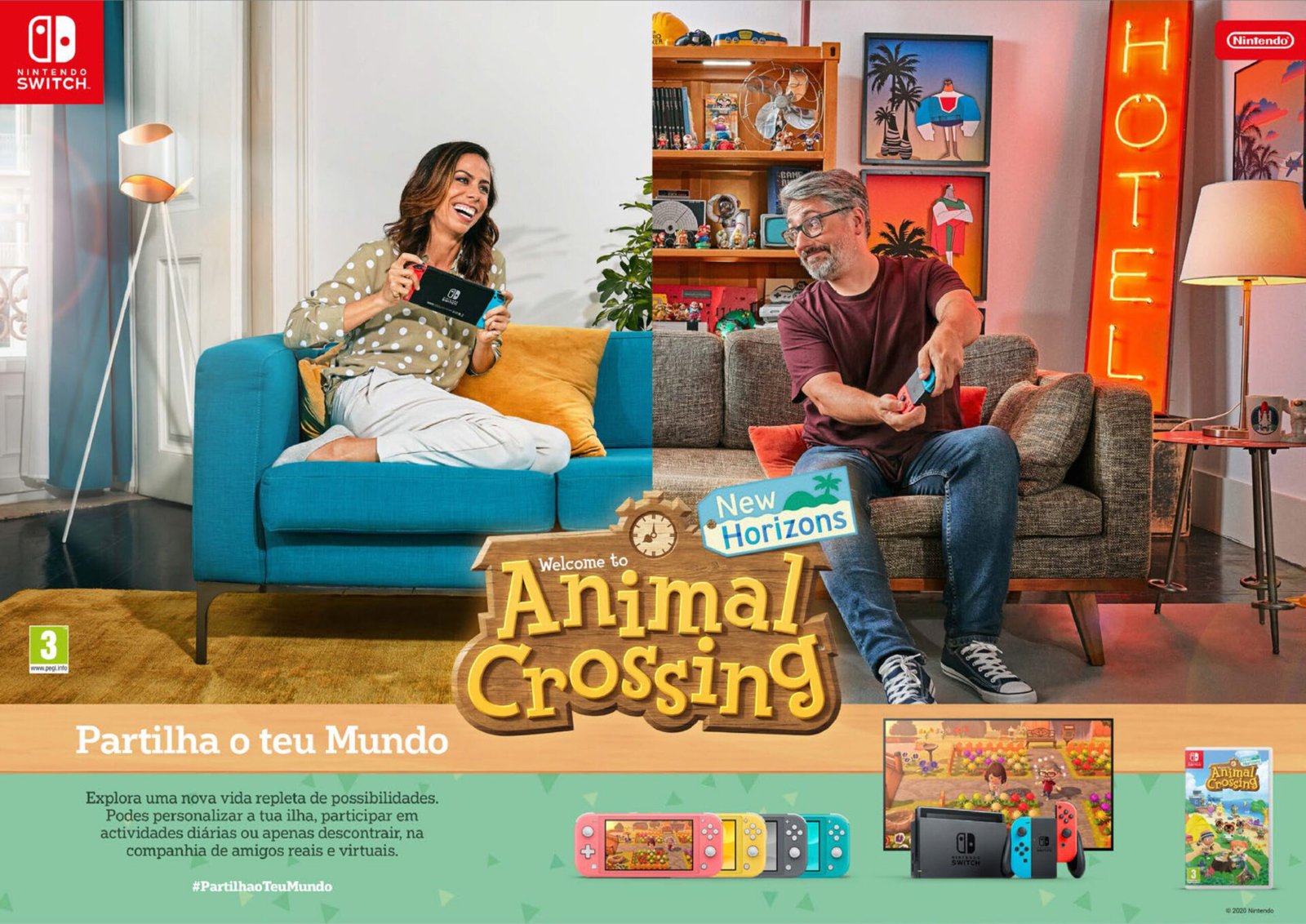 Client: Nintendo
Creative Agency: Ray Gun / Creativity Worldwide
Creative Director / Art Director: Hugo Filipe Pinto
Account Director: Sofia Simões
Copywriter: Enzo Sunahara
Designer: Filipe Neves
Motion Designer: Nuno Baptista
Production Company: Show Off
Director / Executive Producer: Alexandre Montenegro
Assistant Director: Paulo Rebelo (Bilú)
Cinematographer: Maurício Franco
Production Director: Leonor Coelho
Account Director: António Corrêa D'Almeida
Production: Carolina Ribeiro
Photographer: Gonçalo F. Santos