AMSTEL PITCH That awkward feeling of not winning but knowing we presented an outstanding campaign.
THAT COULD BE A BEER ADVERTISING GAME CHANGER.
In Brazil, beer advertising are almost all the same: hot girls wearing tiny bikinis, soccer jokes (specially trying to mock people from Argentina), hot summer and friends having fun on the beach... Well, only a brand that was coming from aboard could question it. But we didn't want to judge. 
We wanted to make it like dutches do. So, our strategy was to question this cultural issue but giving our audience a choice: they could make their own Amstel piece of Advertising. It's all about freedom (and beer, of course).
Amstel. Free like Amsterdam.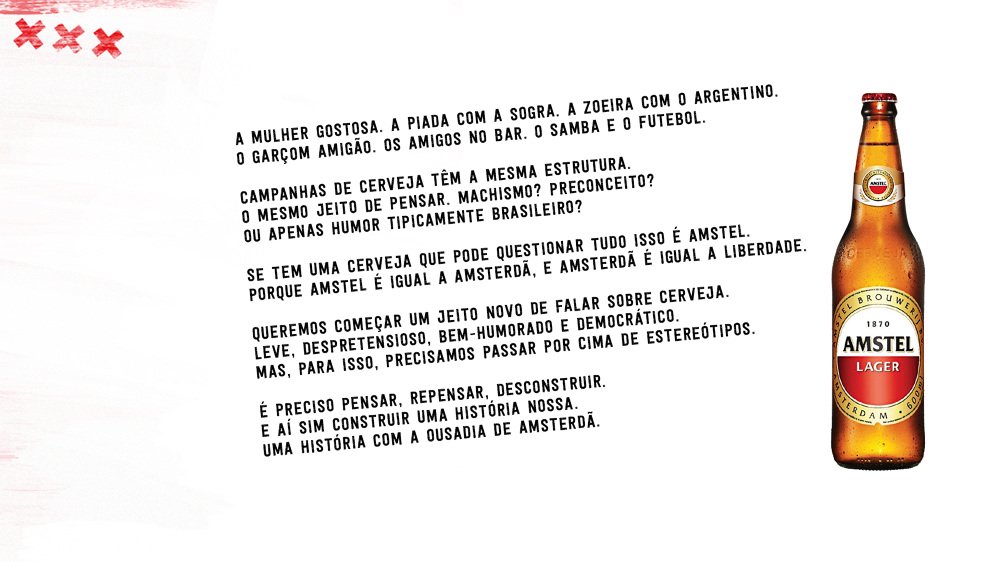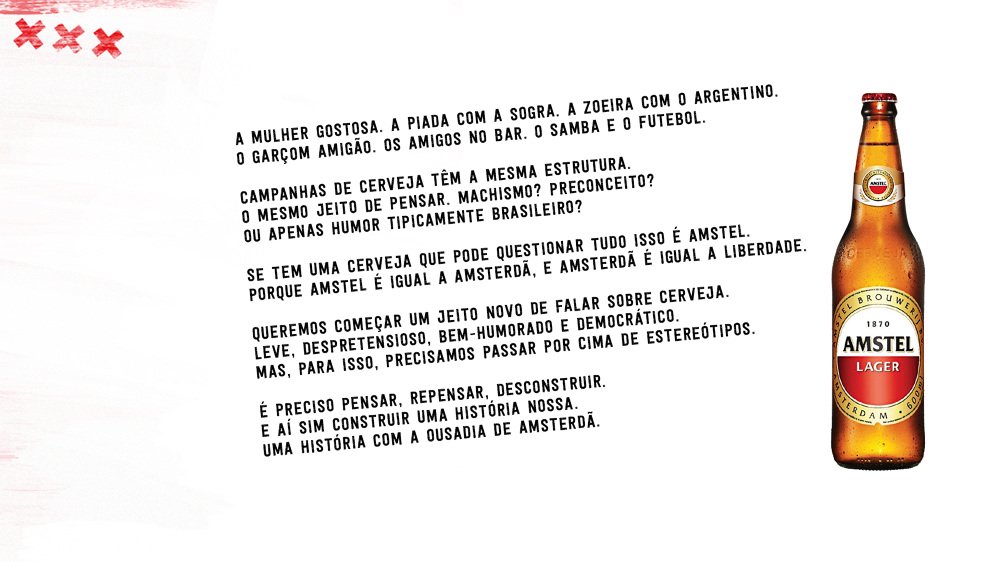 BRAND MANIFESTO
The hot girl. The old mother-in-law joke. Mocking people from argentina. The big buddy waiter. Friends at a bar. Samba and soccer. All beer advertising have the same mindset. Chauvinism? Prejudice? Or it's only typical Brazilian humor? If there's a beer to question it, this beer is Amstel. Because this beer is equal to Amsterdam. And Amsterdam is equal to freedom. We want to start a new way of communicating beer. Light, unpretentious, humorous and democratic. But, to do it, we need to overcome stereotypes. We need to think, re-think and decontruct. And so we'll build our story. A story full of Amsterdam's audacity.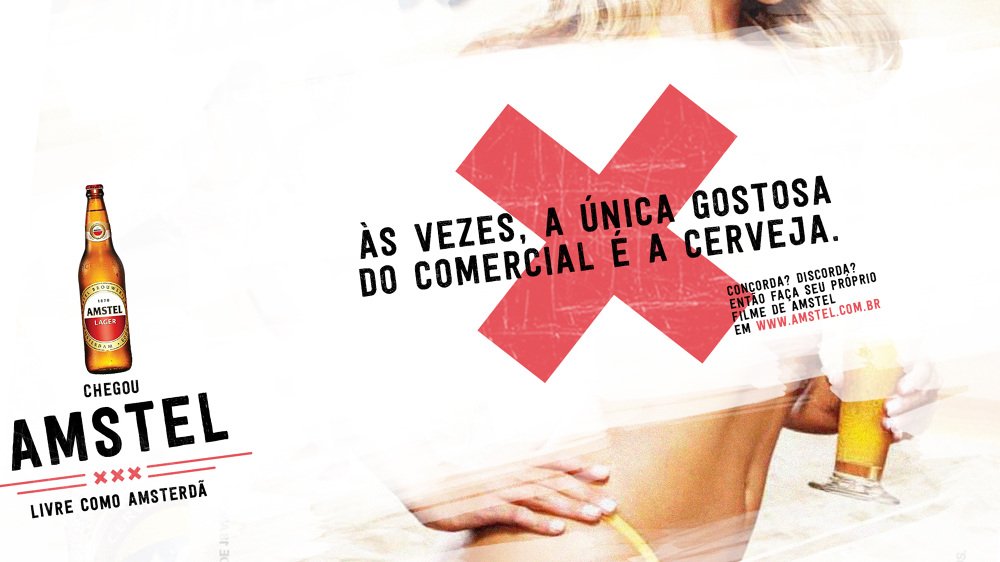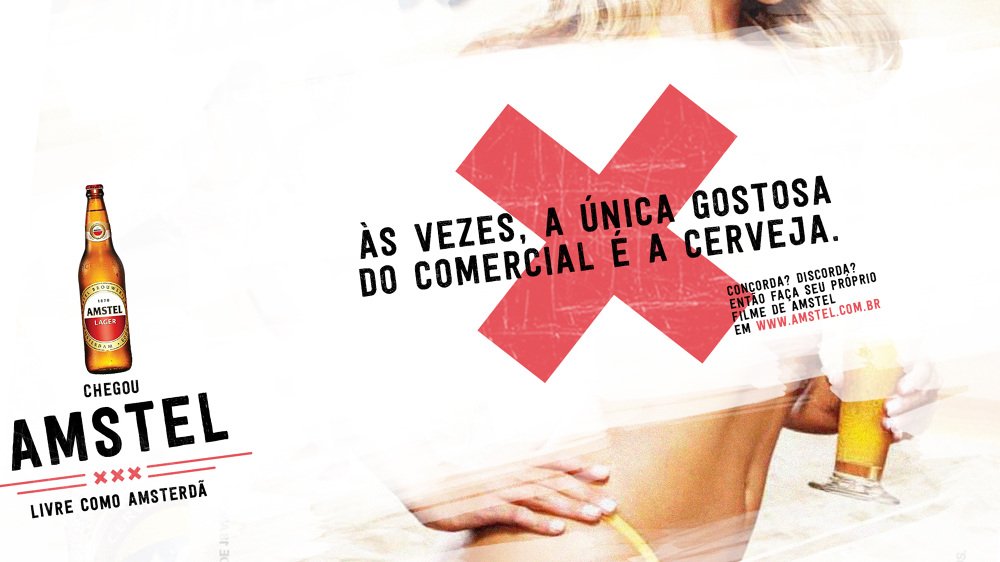 SOMETIMES, THE ONLY DELICIOUS THING WE HAVE TO SHOW ON ADVERTISING IS THE BEER.
Agree? Disagree? Make your own Amstel advertising at www.amstel.com.br
YOUR BEER CAME WITH A THERMOMETER? IT MIGHT INDICATE TROUBLE.
Some beers warn you when they're "good" to drink. Get away. Amstel gives you freedom to choose the temperature you prefer.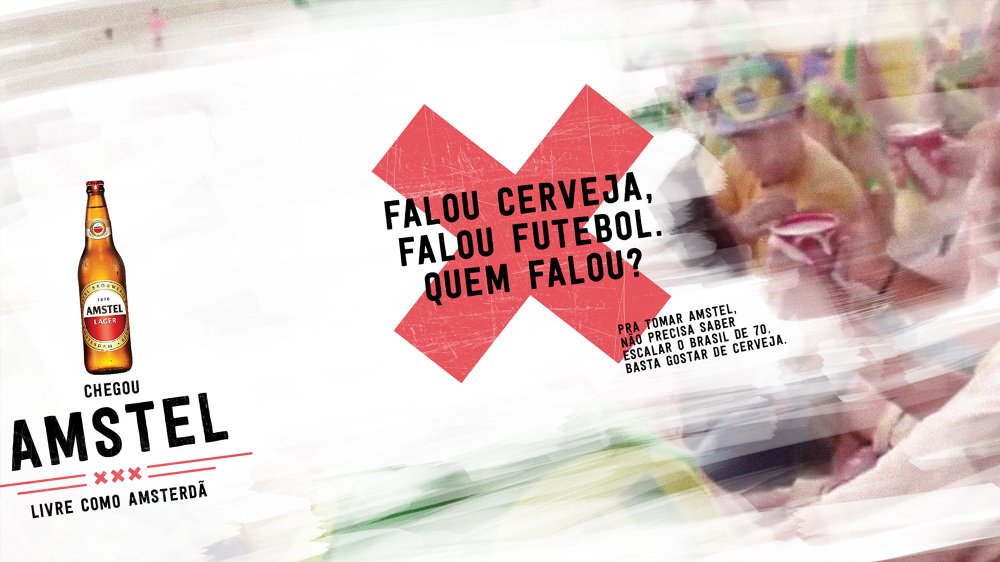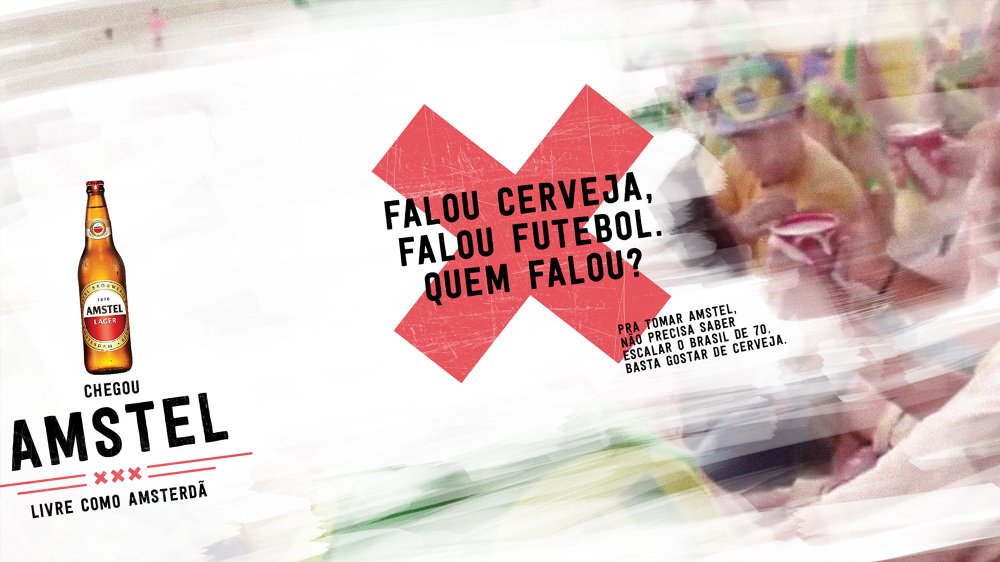 IF THERE'S BEER, THERE'S SOCCER. SAYS WHO?
To drink Amstel, you don't need to know who played at Brazil's 1970 national team. You only need to appreciate beer.
FOR THE FREEDOM TO QUESTION EVERYTHING, INCLUDING BEER ADVERTISING.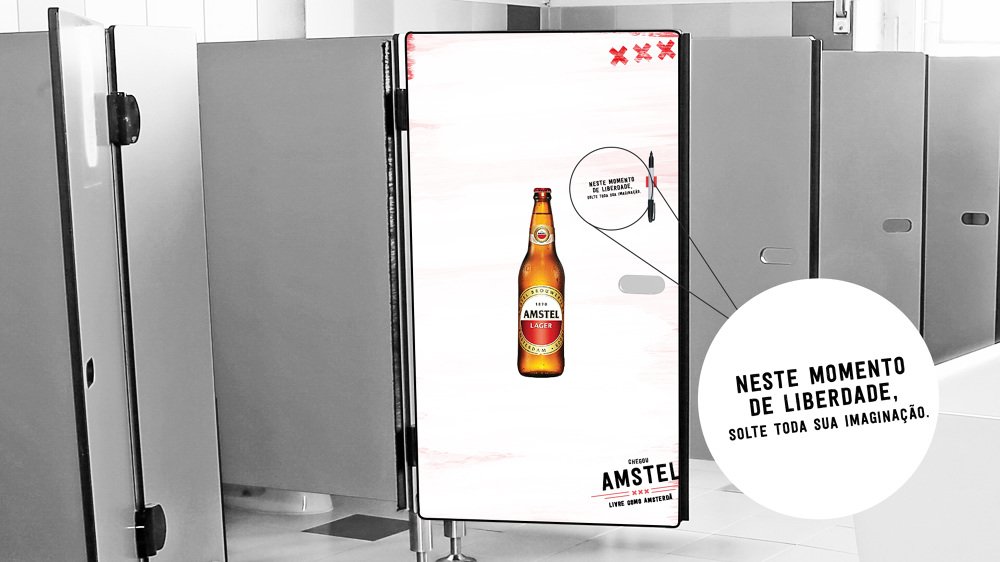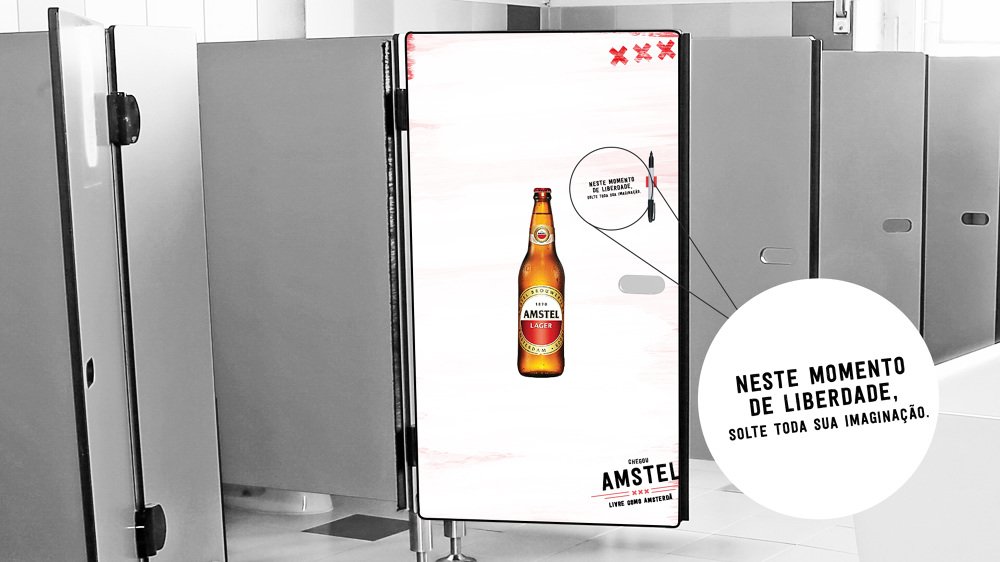 THAT'S A MOMENT OF FREEDOM. LET YOUR IMAGINATION FLOW.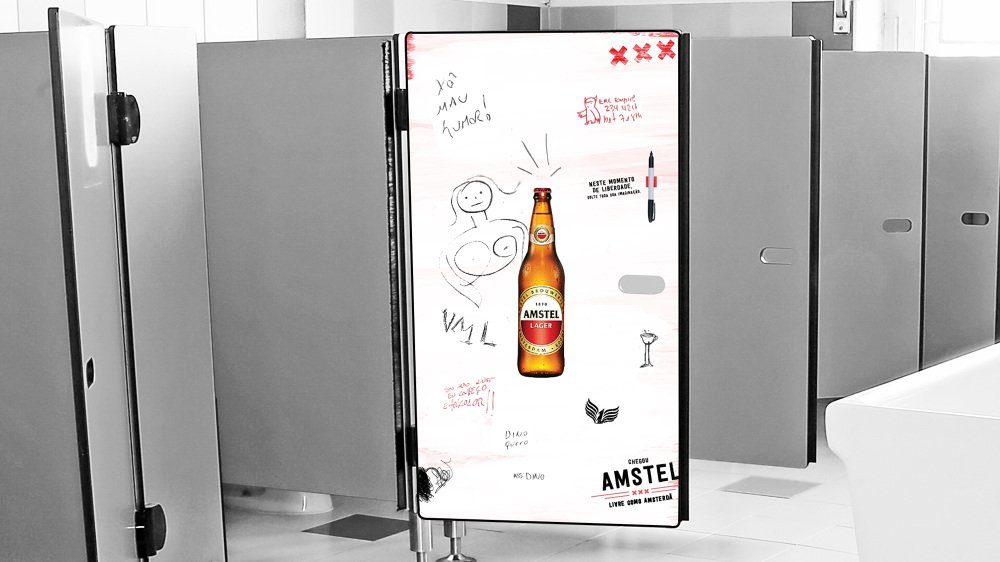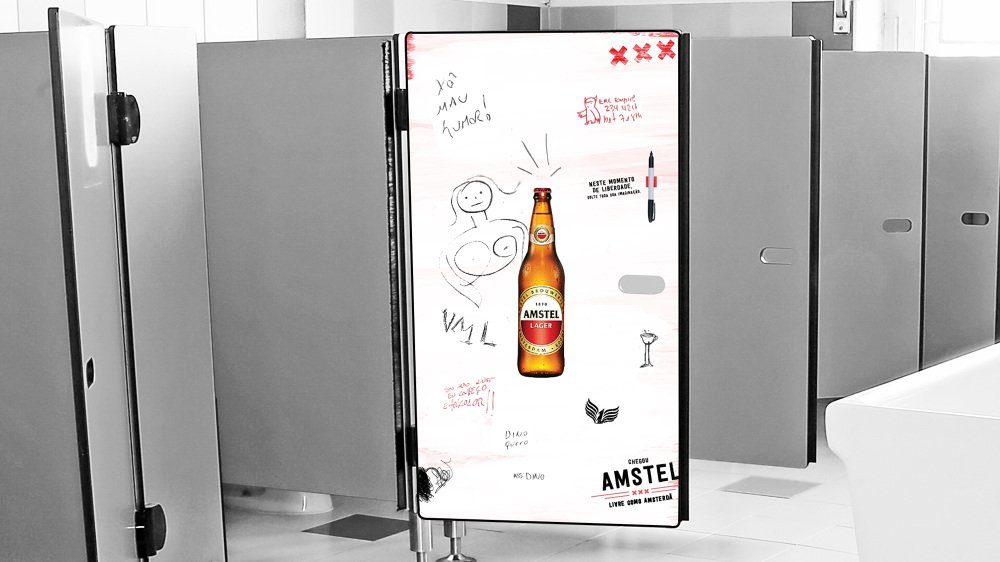 Agency: VML
Executive Creative Director: Silmo Bonomi
Creative Director: Jairo Anderson
Copywriters: Enzo Sunahara, Mauro Mandil
Art Directors: Rodrigo Marinheiro, Yumi Shimada, Gleison Stievano, Hugo Mendes